I've not been having my luck with my Lust Have it sample packs lately... this month they surprised us all by sending the boxes out nice and early (I received my April box on May 13th), but somewhere along the way, mine got lost :( and a replacement was sent out.
I'm not sure if this is the original or replacement... I have no product card, and no discount voucher which was provided this month in place of the new zippered packaging..
So despite 5 full size products, this is an anticlimax for me...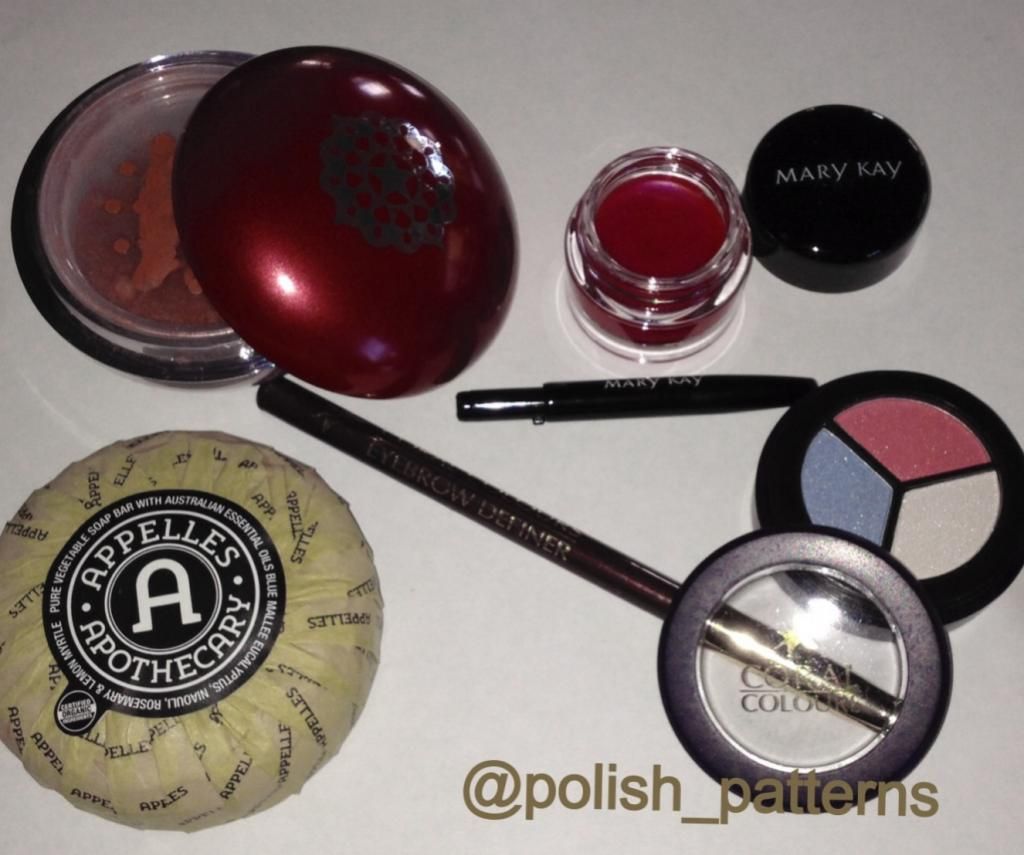 The Cosmetic Kitchen Pure Mineral Blush
- strawberry. Looks nice.
Mary Kay Lip Lacquer
- Pink Pagoda - and retractable lip brush. More like a tinted balm than I thought it was going to be. Looks nice.
Appelles Apothecary
- Soap Bar. Never heard of this brand. Happy to use it.
Coral Colours Brow Definer
- Dark Brown. Looks smooth and creamy, will be able to use this.
Coral Colours Trio Eye Shadow
- Cool Sorbet - Not sure of the colour payoff but willing to give them a go.
Definitely impressed with the 5 full size products. I think it's the company itself rather than this months box which has left me feeling a little deflated...